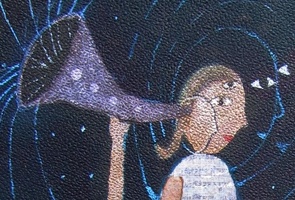 Resources for Making Audio & Digital Stories:

Abel, J. (2015).
Out on the Wire: Storytelling Secrets of the
New Masters of Radio.
NY: Broadway Books.
Association of Independents in Radio
Biewan, J. and Dilworth, A.
(2010).
Reality Radio: Telling
True Stories in Sound.
Cowbird
(Free digital storytelling social media site -lots of
fun)
Duke Center for Documentary Studies
Goldsmiths College,
University of London
HearSay International Audio Arts Festival
Sensory Ethnography Lab
at Harvard University
StoryCenter (formerly Center for Digital Storytelling)
Third Coast International
Transom.org
Union Docs, Full Spectrum Storytelling Intensive (Brooklyn,
NY)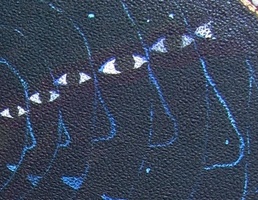 Audio, Radio, & Global Justice:
female:pressure
Foo, S. "What To Do If Your Workplace Is Too White,"
Transom Manifesto
Kumanyika, C. "Vocal Color in Public Radio," Transom
Manifesto
Norient: Network for Local and Global Sounds and Media
Culture
Radio Art106fm, internet radio show hosted by Meira Asher.
Listen live on Sundays, 4pm EST or to archive
Saout Radio
Sounding Out!
Pushing Sound Studies into the Red with
accompanying
podcast
Süden Radio
, a project of radiopapesse
Youth Radio
Audio Auto-Ethnography & Critical Storytelling:
Carmona, J. F. & Luschen, K. (Ed.) (2014).
Crafting Critical
Stories: Toward Pedagogies and Methodologies of
Collaboration, Inclusion, and Hope.
New York: Peter Lang.
Denzin, N, Lincoln, Y., & Smith, L.T. (Ed.) (2008).
Handbook
of Critical and Indigenous Methodologie
s. Thousand Oaks,
CA: Sage Publications.
Madison, D. S. (2005).
Critical Ethnography: Method, Ethics,
and Performance.
Thousand Oaks, CA: Sage Publications.
Mobile Poetry Panel 2015
, International Congress of
Qualitative Inquiry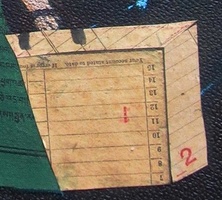 Listen! (A sampler of some beloved audio pieces):
"If" by Sherre DeLys
"Mei Mei, A Daughter's Song," by Dmae Roberts
"Anosmia" by Aurélie Lierman
"a love song for attiwapiskat,"
by Leanne Betasamosake
Simpson
"Living Flag," by damali ayo and Dmae Roberts
"The Woman on the Ice,"
by Rikke Houd
"Soeurs de Camp," (Camp Sisterhood)
by Charlotte Rouault
& Benoit Bories
"Von Trapped,"
by Natalie Kestecher
"Long Ago, Interior with Parrot," by Sherre DeLys
"Fidelity," by Sherre DeLys
"refuse: military.01,"
by Meira Asher
"The Savage Bull," a radio art diptych (
1
/
2
) by Bernard Clarke
"Poetry, Texas," by Pejk Malinovski
"Hamoni Lapude Anan,"
by Joaquin Cofreces
WFMU's
This is the Modern World with Trouble
The Hackney Podcast
by Francesca Panetta
"On the Shore Dimly Seen,"
by Gregory Whitehead
"Tim Key and Gogol's Overcoat,"
by Tim Key
More Good Resources:
Berendt, J-E. (1992).
The Third Ear: On Listening to the
World
. NY: Henry Holt.
Boyd, M. (2014) Good Tape: Methodological Lessons from
Working in Audio. Public: A Journal of Imagining America
2(1).
Ehn, E. (2015)
Puppets in the Green Mountains, Really good
Keynote!
Kahn, D. (2013).
Earth Sound, Earth Signal.
Berkeley:
University of California Press. See
first chapter
.
Makagon, D. & Neuman, M. (2009).
Recording Culture: Audio
Documentary and Ethnographic Experience.
Thousand
Oaks, CA: Sage Publications.
Nova, RTE Lyric Fm,
hosted by Bernard Clarke
RadioDoc Review
-Fabulous journal reviewing radio
documentaries
Street, S. (2014).
The Poetry of Radio, The Colour of Sound
.
London: Routledge.
Organizations/ Projects: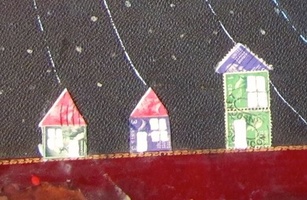 Buddhist Peace Fellowship
Decolonization, Indigeneity, Education & Society
Goddard College
Great Small Works
Community Economies Collective
Montague
Bookmill
Mass Slavery Apology
Third Coast International Festival
HearSay International Audio Festival