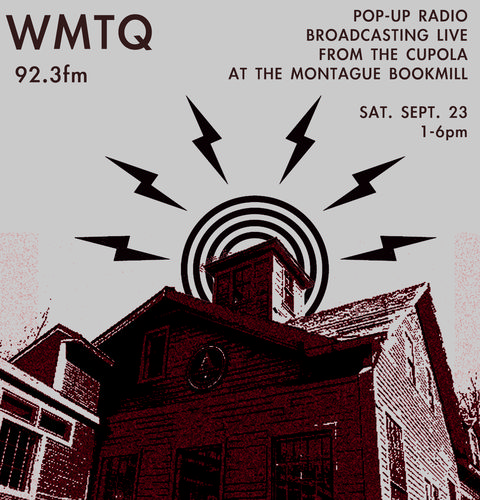 Radio you can barely hear at a station you probably can't find!
Programming Schedule:
1:00- 2:00: Brotherly Love, Where Art Thou? with Victoria Estok (with additional interruptions throughout the broadcast day)
2:00-2:30: Strange Radio, with Karen Werner
2:30-3:00: Field Recordings, with Scott Allison
3:00-3:30: The Bookmill Turns 30, with Susan Shilliday
3:30-4:00: Surprise Bookmill Specter
4:00-5:00: Western Stars, with Timothy Sutton
5:00-6:00: Sisterly Affections, with the cast and bystanders
Live streaming details coming soon!
Poster designed by Nur Tiven