Winter 2018
3/20: Politics of Storytelling presentation at Prix Bohemia Radio Festival, Olomouc, Czech Republic.

3/15: Radio Autoethnography workshop and live broadcast with students in the

PhD-in-Practice program

, Akademie der Bildenden Künste/ Academy of Fine Arts Vienna. Broadcasting work on Radio Orange 94.0FM from 7-8pm. Archived here.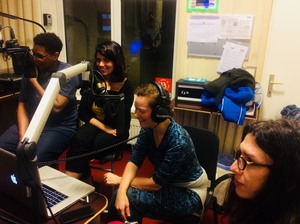 3/12: Guest artist for graduate production course,

Radio Experiments, Prof.

Joan Schuman, New School for Public Engagement.

3/7: Guided tour of MAG3 projectroom exhibition, beginning at Novaragasse 40. Plus, a special performance from the Chief Cantor of Vienna Shmuel Barzilai and Stadttemple Choir Director and musician Benjy Fox-Rosen. Projectroom MAG3 | Schiffamtsgasse 17 | 1020 Vienna.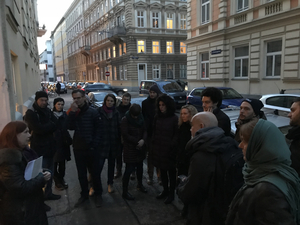 2/24: Interview by Frank Jodicke about "Karen Werner's HAUS Plus A Group Of Works Circling About Holocaust Postmemory and The Stranger" in skug MusikKulture, read here.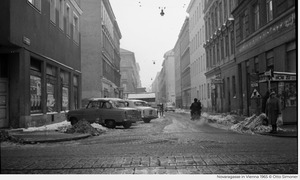 2/22-3/23: Haus, part 2: Zirkus. Sound installation, central piece in gallery show at projectroom MAG3 | Schiffamtsgasse 17 | 1020 Vienna. Opening event on Thursday, February 22, 2018, 7:30pm. Introduction from Dr. Felicitas Heimann-Jelinek and welcome from mayor of L-stadt, Uschi Lichtenegger.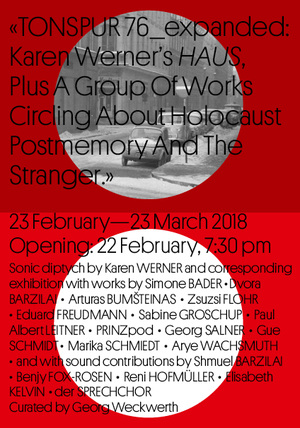 2/20: Interview with Ilan Stavans on NEPR's In Contrast: A Podcast on Culture in the Making. Wendy Call and I talk about our ABC/RN radio documentary, You Will Not See Me Die. The episode is really great. You can hear Zapotec Language and the Language of Radio here.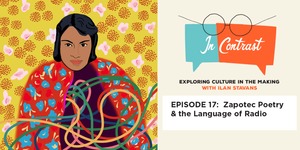 2/9: Swimming Through Butterflies featured on Constellations podcast. Listen here.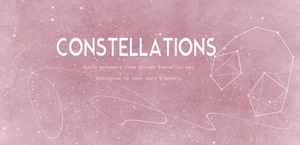 ---
Fall 2017
12/3: Haus, part 1: Covenant of the Tongue, Tonspur MuseumsQuartier sound passageway installation, Vienna, Austria, through February 24, 2018. Opening event at 5pm at MQ. Introduction by Dr. Felicitas Heimann-Jelinek, former Chief Curator of the Jewish Museum of Vienna. Hear Haus, part 1: Covenant of the Tongue here.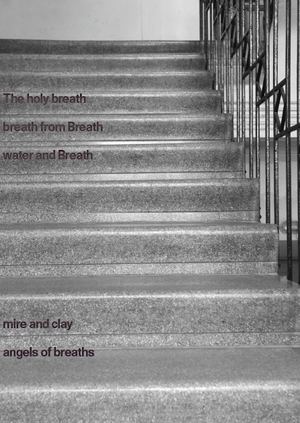 Image from 7-part series of images created in collaboration with Georg Weckwerth (photos) and Astrid Seme (design)

11/23: Ghost's Radio: Art, Research, Possibilities. Invited presenter at Spaces Beyond: Parallax Forum Network, an international conference on the role of the art academy, hosted by Academy of Fine Arts in Katowice, Poland.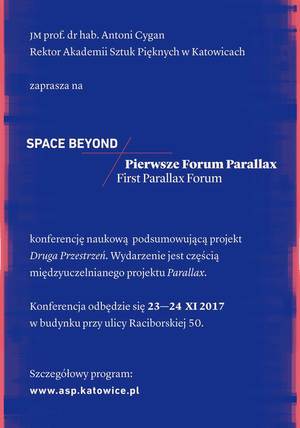 11/21: Broadcast of You Will Not See Me Die on Earshot, Australian Broadcast Corporation. 30-minute documentary co-produced with Wendy Call about Zapotec poet Irma Pineda, hip hop artist Tono MC, and the vitality of the Zapotec langauge in Mexico through poetry and music. Listen here.

11/19: The Art of Postmemory, presenting workshop at Limmud Wien, Vienna, Austria. VHS Polycollege Margareten Wieden, Stöbergasse 11-15, 1050 Wien.

11/9: 1-hour broadcast of my radio pieces on the two-week radio station and project Radiophrenia, Glagow, Scotland. My work is included as part of Meira Asher's nightly programming from her radioart106FM vaults.

11/1-30: Tonspur Artist-in-Residence at MuseumsQuartier, Vienna, Austria.

10/25-27: Presenting Ghost's Radio, a two-day workshop in Vienna under the auspices of the Mobile Art Lab of the Academy of Fine Arts in Katowice, Poland, and Radio Orange 94.0FM in Vienna. Wonderful experience. Archived here.

10/1-5/1: Memorial Foundation for Jewish Culture Fellowship for Strange Radio.

9/29-10/1: The Politics of Storytelling, Contributor at HearSay International Audio Arts Festival, Kilfinane, Ireland.

9/23: Broadcast #1 of WMTQ 92.3FM, 5-hour microtransmission from the cupola of the Montague Bookmill.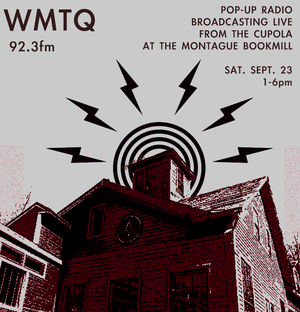 Nur Tiven Design

9/16-17: The Politics of Storytelling, Presenter and featured artist, Megapolis Radio Festival, Philadelphia, PA.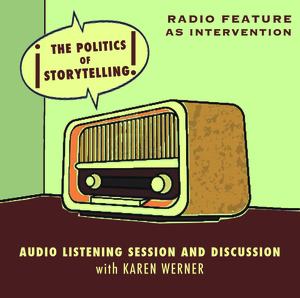 Nur Tiven Design