Summer & Fall 2020

12/23: "Signals, Bells, Butterflies and Seaweed," a show of 5 radio works by me for RUMMUR_Radio at 1314AM + 93.8FM in Bergen, Norway. RUMMUR_radio transmits each Wednesday 18:00-19:00.




11/25: "The Path of a Two-Way Movement" commissioned by the radio art collective MÆKUR in honor of the release of their record CONDITIONS: 1218​-​0719. Live performance at Bergen Kjøtt in Bergen, Norway

10/25: "Strange Radio Episode 1: Transmission" journeys east for the 2020 Tbilisi Architecture Biennial for a radio exhibition curated by Common Waves Radio Collective

10/14: Norwegian Artistic Research Conference presentation of re- radio

10/13: "The Archive of Future Signals" included in Kate Donovan's radio show, Matters of Transmission: Futures and Frequencies on Cola Bora Dio, 88.4FM in Berlin and 90.7FM in Potsdam, Germany.

9/15: "The Archive of Future Signals," a hörspiel produced and released as part of the 2019-2020 Wave Farm Radio Artist Fellowship

7/4: "Signals and Connections: Archival Processes," (45:00) a collaboration with Maia Urstad for Bergen Kunsthall, Norway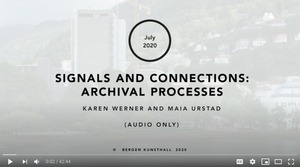 ---
Winter & Spring 2020
6/1: "Listening and Becoming through Sound: Audio Autoethnographic Collaboration as Critical Communication Pedagogy" written by Dr. Deanna Shoemaker and me will be published in The Review of Communication.

4/18: Listening In the Dark Radio Art Party, 8-10pm broadcast on WGXC 90.7fm and streaming at Wave Farm. Archived for listening at your leisure here. Dim the lights, grab your pillow and cuppa and cozy up to the radio for this premiere romp through the Wave Farm Radio Art Archive featuring radio art classics and contemporary delights. I host and curate. Together through the distance...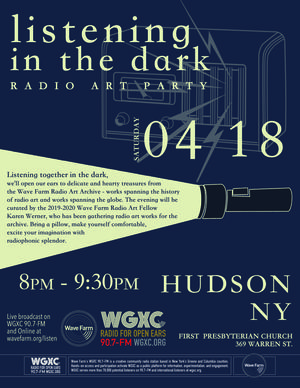 4/5: One of 5 artists chiming in with a piece for Meira Asher's Radioart106 episode #125 Look Up Lock Down, broadcast on Rebootfm (Berlin), USMARADIO (San Marino), Rabe (Bern), and Chimeres (Athens).

3/22: Live guest collaborator on Roberto Paci Dalò's Crown: Fighting the Lockdown through Radio, USMARADIO and Radio Papesse. Archived here.

3/1 : Start of Artistic Research Fellowship at the Art Academy's Department of Contemporary Art, University of Bergen, Norway

2/4: Publication in Rethinking Marxism of "Imagining Loss," a collaboration with Serap Kayatekin
---
Summer & Fall 2019
10/16: "Strange Radio Live! Listening to the Deep Connection: Lecture-Performance Transmission," ARTNOW public event, 4:30-6pm at Edison Hall, Monmouth University, NJ (Part of week-long Artist Residency at Monmouth)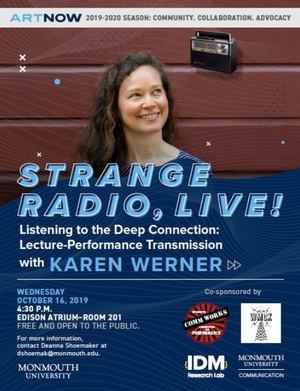 10/1-5/30: Memorial Foundation for Jewish Culture Fellowship for 2019-2020 supporting the development of "Houdini, A Radio Opera," adapted from Muriel Rukeyser's musical play, Houdini.

9/1-5/30: Wave Farm Radio Artist Fellowship for curating, creating, and teaching radio art. Honored to receive this inaugural 9 month fellowship funded by the National Endowment for the Arts.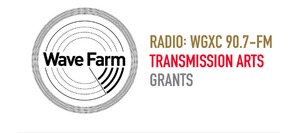 Beginning September 2019, the Wave Farm Radio Artist Fellowship is nine-month, part-time engagement for an American radio artist with strong interests in the history of radio art and related practices. The Fellow will work closely with Wave Farm's Executive Director, Galen Joseph-Hunter, and Artistic Director, Tom Roe, and will communicate regularly with Fellowship Mentors: Anna Friz, Joan Schuman, and Gregory Whitehead.The fellow will develop an audio archive of noteworthy historic and contemporary radio artworks including brief introductory and contextual information for publication on the Wave Farm website. Drawing from the archive, produce approximately five hours of radio art programming weekly on Wave Farm's WGXC 90.7-FM. The fellow will also create original radio artworks for broadcast and lead three workshops and/or listening sessions with WGXC's volunteer programmers.


8/23: Live Radio Broadcast, Saari Residency Harvest Party, near Mynämäki, Finland, a collaboration with Dılşa Perençick. Next best thing to being there!

7/21-8/2: Artist-in-residence Monson Arts, Monson, Maine
---
Winter 2018
3/20: Politics of Storytelling presentation at Prix Bohemia Radio Festival, Olomouc, Czech Republic.

3/15: Radio Autoethnography workshop and live broadcast with students in the

PhD-in-Practice program

, Akademie der Bildenden Künste/ Academy of Fine Arts Vienna. Broadcasting work on Radio Orange 94.0FM from 7-8pm. Archived here.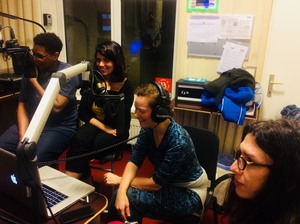 3/12: Guest artist for graduate production course,

Radio Experiments, Prof.

Joan Schuman, New School for Public Engagement.

3/7: Guided tour of MAG3 projectroom exhibition, beginning at Novaragasse 40. Plus, a special performance from the Chief Cantor of Vienna Shmuel Barzilai and Stadttemple Choir Director and musician Benjy Fox-Rosen. Projectroom MAG3 | Schiffamtsgasse 17 | 1020 Vienna.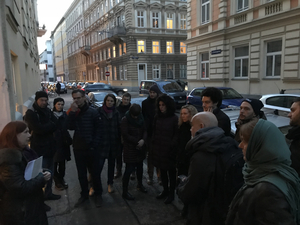 2/24: Interview by Frank Jodicke about "Karen Werner's HAUS Plus A Group Of Works Circling About Holocaust Postmemory and The Stranger" in skug MusikKulture, read here.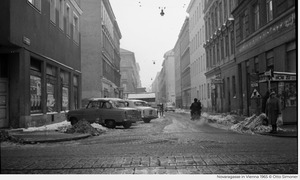 2/22-3/23: Haus, part 2: Zirkus. Sound installation, central piece in gallery show at projectroom MAG3 | Schiffamtsgasse 17 | 1020 Vienna. Opening event on Thursday, February 22, 2018, 7:30pm. Introduction from Dr. Felicitas Heimann-Jelinek and welcome from mayor of L-stadt, Uschi Lichtenegger.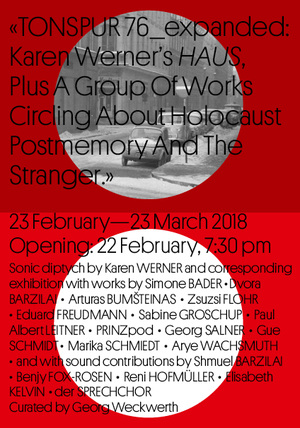 2/20: Interview with Ilan Stavans on NEPR's In Contrast: A Podcast on Culture in the Making. Wendy Call and I talk about our ABC/RN radio documentary, You Will Not See Me Die. The episode is really great. You can hear Zapotec Language and the Language of Radio here.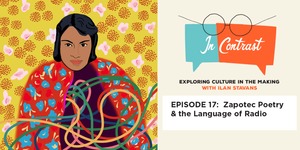 2/9: Swimming Through Butterflies featured on Constellations podcast. Listen here.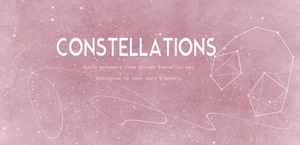 ---
Fall 2017
12/3: Haus, part 1: Covenant of the Tongue, Tonspur MuseumsQuartier sound passageway installation, Vienna, Austria, through February 24, 2018. Opening event at 5pm at MQ. Introduction by Dr. Felicitas Heimann-Jelinek, former Chief Curator of the Jewish Museum of Vienna. Hear Haus, part 1: Covenant of the Tongue here.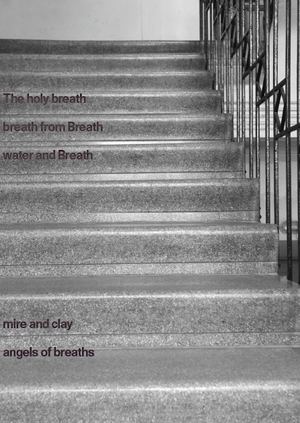 Image from 7-part series of images created in collaboration with Georg Weckwerth (photos) and Astrid Seme (design)

11/23: Ghost's Radio: Art, Research, Possibilities. Invited presenter at Spaces Beyond: Parallax Forum Network, an international conference on the role of the art academy, hosted by Academy of Fine Arts in Katowice, Poland.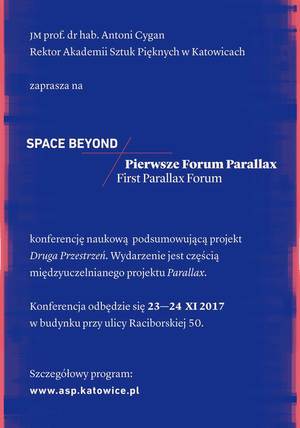 11/21: Broadcast of You Will Not See Me Die on Earshot, Australian Broadcast Corporation. 30-minute documentary co-produced with Wendy Call about Zapotec poet Irma Pineda, hip hop artist Tono MC, and the vitality of the Zapotec langauge in Mexico through poetry and music. Listen here.

11/19: The Art of Postmemory, presenting workshop at Limmud Wien, Vienna, Austria. VHS Polycollege Margareten Wieden, Stöbergasse 11-15, 1050 Wien.

11/9: 1-hour broadcast of my radio pieces on the two-week radio station and project Radiophrenia, Glagow, Scotland. My work is included as part of Meira Asher's nightly programming from her radioart106FM vaults.

11/1-30: Tonspur Artist-in-Residence at MuseumsQuartier, Vienna, Austria.

10/25-27: Presenting Ghost's Radio, a two-day workshop in Vienna under the auspices of the Mobile Art Lab of the Academy of Fine Arts in Katowice, Poland, and Radio Orange 94.0FM in Vienna. Wonderful experience. Archived here.

10/1-5/1: Memorial Foundation for Jewish Culture Fellowship for Strange Radio.

9/29-10/1: The Politics of Storytelling, Contributor at HearSay International Audio Arts Festival, Kilfinane, Ireland.

9/23: Broadcast #1 of WMTQ 92.3FM, 5-hour microtransmission from the cupola of the Montague Bookmill.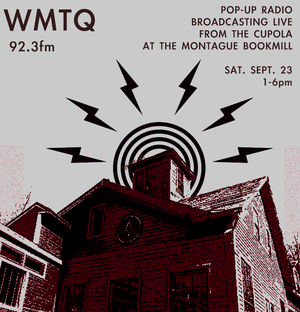 Nur Tiven Design

9/16-17: The Politics of Storytelling, Presenter and featured artist, Megapolis Radio Festival, Philadelphia, PA.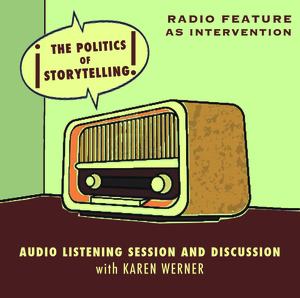 Nur Tiven Design